It's Croft time.
It's the clink of glasses as you
toast your neighbour's freshly
cut front lawn.
It's Croft time.
It's the knowing nod that asks
"nightcap?" after the final round
of an over-competitive games night.
It's Croft time.
It's the wheeling in of the drinks
trolley in preparation for that
long-overdue family dinner.
This iconic pale cream sherry is well-known and well-loved by Brits – it has been for generations. Sophisticated in character, sweet and mellow in flavour, Croft Sherry is a classic drink that tucks you into a warm bed of nostalgia. Its light colour and refreshing taste has been gracing garden gatherings since bread came sliced. Try over ice or in a spritz for a modern twist.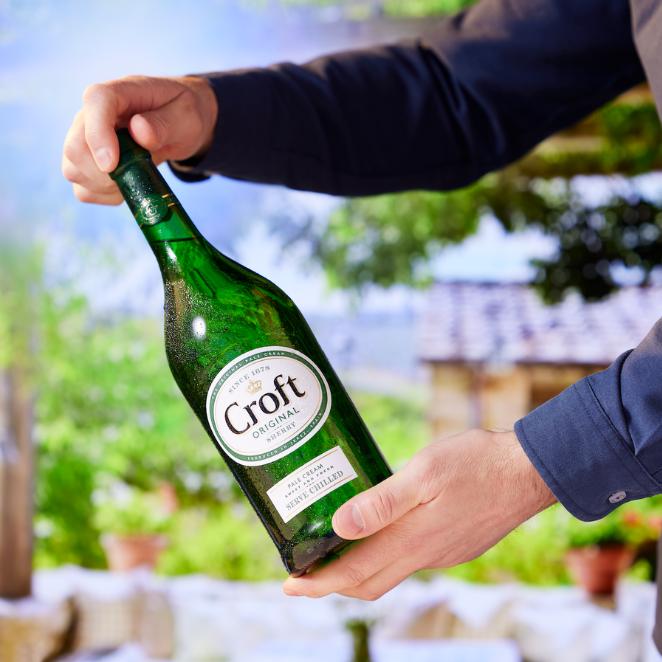 Our classic pale cream sherry comes sweet and crisp, with a distinctive brightness. It's a sociable drink that's best served chilled and enjoyed by many. A true original.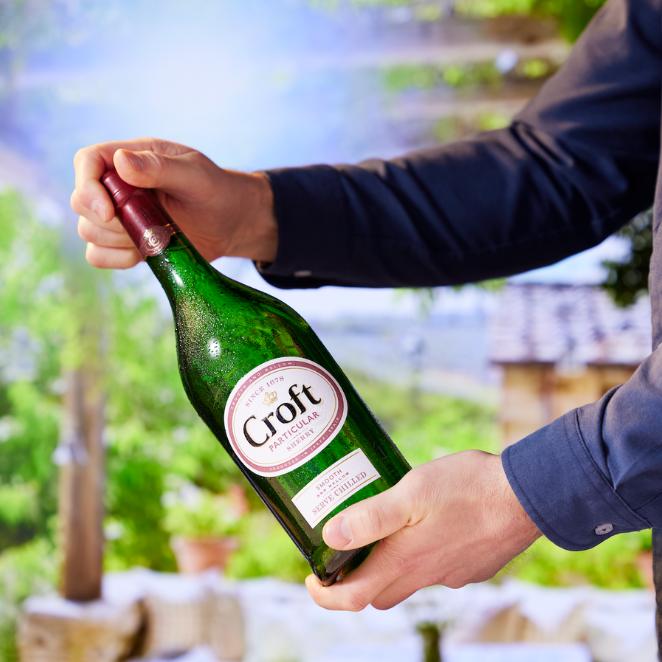 The mellow warmth and nutty aroma of this elegant sherry is ideal for drinkers who prefer an off-dry finish. As sophisticated as it is smooth.
With Croft, the possibilities go far beyond a simple chilled glass. We're always looking for new ways to inspire Croft drinkers to get creative with their sherry.
Croft Sherry has been at the heart of British social life for many decades. Made in Jerez, the home of sherry, it puts a distinctive spin on tradition.
A Croft is iconic in both taste and heritage – and that racing green bottle slots just as perfectly into the fridge today as it always did.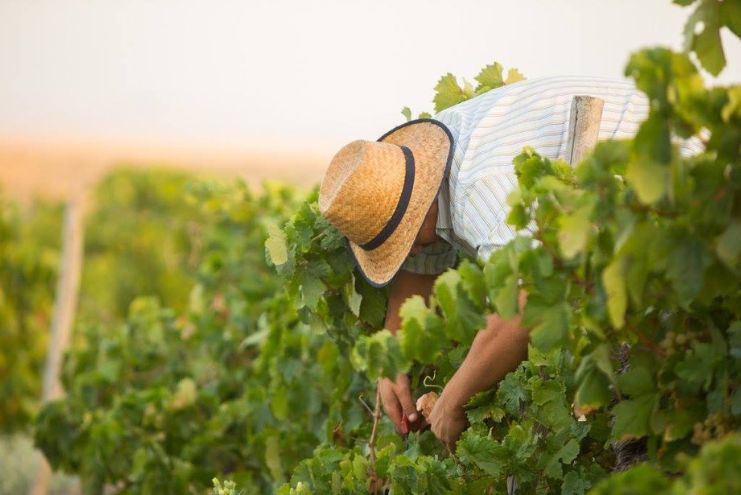 "This is a delicious drink to serve chilled just before your evening meal. It helps to make your meal a more convivial occasion. Slow down. Ease into the evening. Whether with your family or with friends, it's a lovely way to start the evening.''
"Clearly the best sherry in the world. Serve chilled.''
"This has been my favourite Sherry for many years, and is the perfect welcome for guests, especially over Christmas.''
"The only sherry we will drink. Lovely, smooth taste and goes down well!''
"This sherry is the best we can find in the pale cream range. Chilled it is even better. It is very smooth and has a lovely flavour and not too sweet. Highly recommend!''
"A delicious light refreshing Sherry which is very good before the evening meal. Perfect for sundowners!''