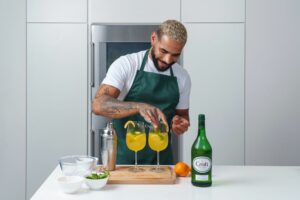 With its vibrant colours and flavours, Sandro's Croft Spritzer is perfect for garden gatherings and alfresco get togethers this summer.
Preparation time: 5 Minutes
Serves: 4 Spritzers (1 Pitcher)
Ingredients:
1 orange
1 lemon
200ml of Croft Original
2 tbsp of pineapple syrup (such as Monin Pineapple  Syrup)
300ml sparkling wine
100ml soda
Large ice cubes
Several sprigs of fresh mint
For the candied peel garnish:
Orange peel
1 tbsp of sugar
Method:
1.Start by making the 'candied peel' to decorate the glass. Cut the orange into wedges and remove the peel. Thinly slice the peel and place in a small bowl. Add 1 tablespoon of sugar and mix well. Put to one side.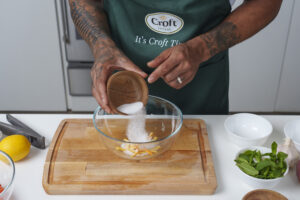 2. Cut the lemons in to wedges.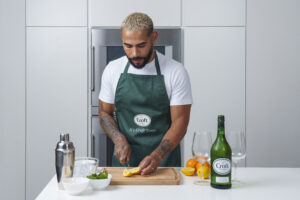 3. Add the citrus wedges to a cocktail shaker and press against the sides of the shaker to release the juices.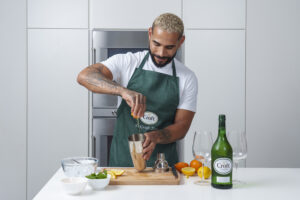 4. Add the Croft Original, ice and pineapple syrup to the shaker and shake, shake, shake.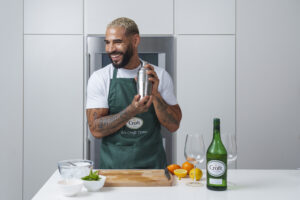 5. Pour the infused Croft Original into a glass with ice and top it with the sparkling wine and soda water.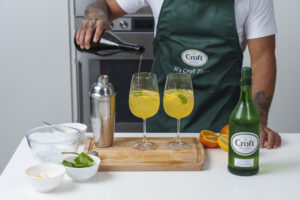 6. Garnish with the candied orange peel and a sprig of fresh mint.